To unite women of the congregation for the total mission of the church and to provide a medium through which they may express their loyalty and devotion to Jesus Christ in Christian witness, study, fellowship and service. For more information on the UCW click here
We meet monthly at Forest Grove in the Hearth Room. All are welcome. We begin gathering at about 1215. You are invited to bring your lunch. Tea and desert will be provided. The meeting begins at about 1230.
Dates for the next few months are: March 26, 2019, April 30, 2019, May 28, 2019
WICC and World Day of Prayer
Forest Grove United Church UCW are also members of Women`s Inter Church Council of Canada (WICC) and participate in the World Day of Prayer. The World Day of Prayer`ìs a worldwide movement of Christian women of many traditions who come together to observe a common day of prayer each year, and who, in many countries, have a continuing relationship in prayer and service`.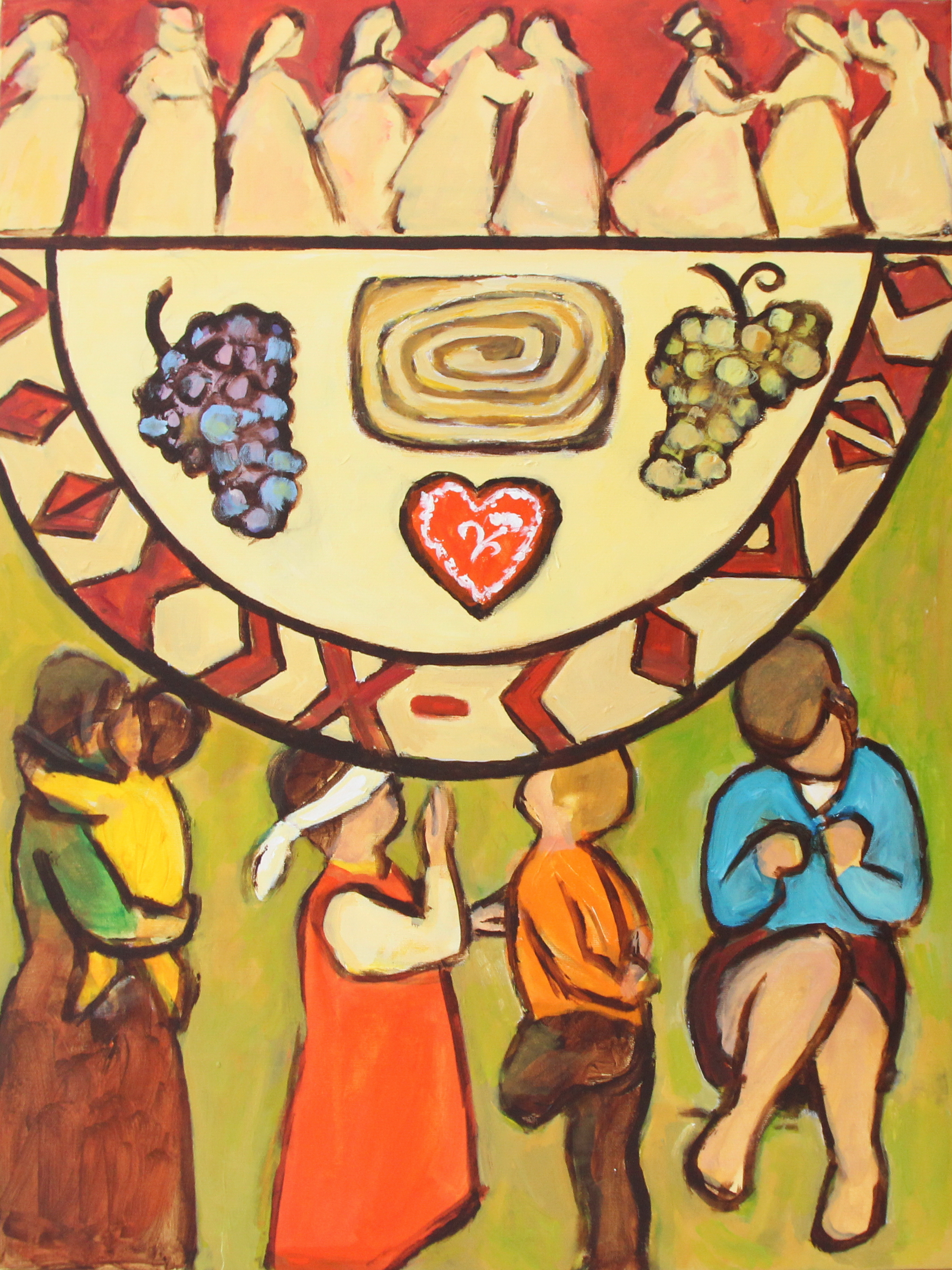 Come – Everything is Ready"
Each year, the World Day of Prayer worship service has a special theme that is prepared by a specific country. The women of the committee selected for the World Day of Prayer develop a common worship, bible studies, a children`s service and information about their country.
For 2019, the theme is Come-Everything is Ready and has been developed by the Women`s Committee of Slovenia. In 2020 the theme is Rise! Take your Mat and Walk! - Zimbabwe. In 2021 the theme is Build on a Strong Foundation - Vanuatu
For more information on WICC and the World Day of Prayer please click here

Celebrating the 100th birthday of one of members.